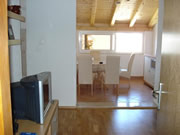 Apartment Kiko is located in Gruz, only a short stroll from the passenger port and the main bus station, and only about 1,5 km (1 mile) distance from the historical center of Dubrovnik, the Old Town.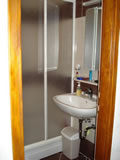 Apartment Kiko is a spacious three star accommodation unit with 60 m2. The apartment is intended for four people and consists of
a living room, two rooms, toilette, a completely equipped kitchen, and a dining room.
The living room is air conditioned and the two rooms are equipped with ventilators.
The whole apartment is bright, clean, and tidy as you can clearly see from the pictures. Even if the apartment is occupied the owner, Nikola, might offer you an affordable alternative.