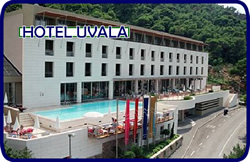 Hotel Uvala is a four star hotel in Dubrovnik situated at the peninsula Lapad, below the lush and green Petka hill overlooking the beautiful, beach indented, Sumratin bay (aka Lapad bay or Uvala Lapad). The hotel location belongs to the one of the most beautiful parts of Dubrovnik. The distance to the Old Town is only about 3 km (2 miles).
There are only 51 rooms at Hotel Uvala, 6 of which are superior rooms. Simplicity of lines, warmth of colors and select details of rooms create a relaxed, pleasant atmosphere, getting your body and spirit ready for a profound experience of wellness. There is a variety of room types offered at the hotel, you can choose between rooms with balcony, with sea/park view, smoker or non-smoker rooms. However all rooms are equipped with air conditioning, sat tv, and the most modern amenities including an internet connection that is subject to a service fee. The hotel offers a variety of common sevices to is clients.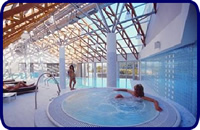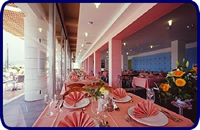 The hotel features an Indoor and an outdoor pool, two level wellness and SPA center, and two small conference rooms sufficing for gatherings of up to 50 people.

The hotel also has a bar and a la carte restaurant where on gentle summer evenings you are able to sit on the restaurant terrace with a view of Lapad bay and enjoy the diverse offer of meat, fish and ever more popular macrobiotic dishes.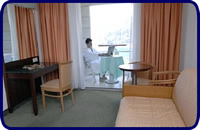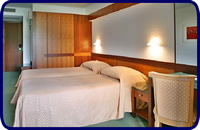 In 2004 Uvala Hotel received an acknowledgment from Dubrovnik Tourist Board for the excellent results and took the second place in the hotel category of the most beautiful hotel surroundings in contest "I love Croatia - the most beautiful garden in 2004" challenge.
In 2007, wellness & SPA center of Uvala Hotel was awarded the best city wellness center in Croatia, and in 2009, wellness and SPA Uvala was awarded the best small wellness center in Croatia.
Therefore if you are seeking wellness and SPA enjoyment, you can not go amiss in booking a room at Hotel Uvala.