Kayaking in Dubrovnik is something that will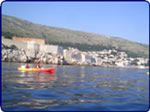 surely grow on you and develop in an unforgettable experience. This kayaking adventure is fairly easy and suited for everyone.The tour lasts approximately three hours and will show you the beauty of Dubrovnik boxed inside the outdoor adventure.
T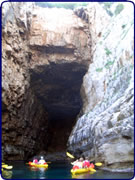 he tour starts as an experienced kayaker explains you the basics and prepares you for the adventure. The tour starts from an easily accessible beach located between the fortress Bokar and fortress Lovrijenac.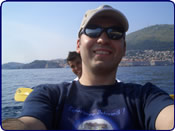 Guided trip continues below the City walls and onwards around the magical Lokrum island. The tour stops at several checkpoints for a quick rest. During that pause the tour guide explains little something about Lokrum and Dubrovnik.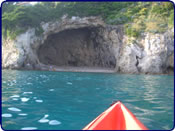 Having seen Lokrum, the tour stops for a swimming and snorkeling fun time on the cave-beach Betina. Beterina cave is also the place for a short snack.
Afterwards we go back to our kayaks and slowly return beside the City walls to the end point of our exciting journey.
Join the kayaking adventure and experience Dubrovnik, the adventures way.
Book now to ensure availability of your kayaking tour!