According to our choice these are the best beaches in Dubrovnik Region:
Top 1 Dubrovnik Beach
Sunj Beach - Lopud Island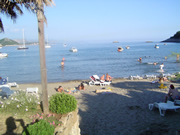 Sunj Beach is a perfect sandy beach with knee deep water reaching up to 50 meters from the beach. The beach is located on the island Lopud, a part of the Elaphite Islands Archipelago near Dubrovnik. To get to Lopud from Dubrovnik you take a Jadrolinija ferry from Dubrovnik's port Gruz.
Top 2 Dubrovnik Beach
St Jakov Beach - Dubrovnik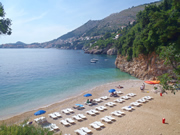 The beach with the view of Dubrovnik is a mixture of pebbles and sand. The extraordinary ambience of the beach is the main reason this beach is located on our No2 of Dubrovnik's best beaches.
Top 3 Dubrovnik Beach
Saplunara Beach - Mljet Island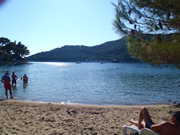 Saplunara is a sandy beach located on the far eastern side of the Mljet island. To get to Mljet you either have to take a passenger ferry out of Dubrovnik or drive by car to Prapratno Peljesac and cross with ferry to Sobra. Mljet Island has public transport so getting to the beach could be carried out even if you are without transport.
Top 4 Dubrovnik Beach
Lapad Beaches - Dubrovnik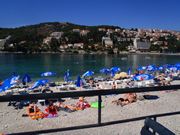 Peninsula Lapad is the place where most of Dubrovnik beaches are located. These are a combination of sandy, pebble, and rock beaches. The sea water is clean and the choice of your favourite beach is left to your preference.
Top 5 Dubrovnik Beach
Kupari Beach - Kupari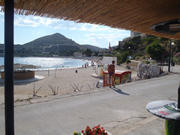 Kupari beach is located in the former hotel complex of Kupari which is unfortunately still out of function. Luckily the beach in Kupari features a clear clean water and a sand and pebble combination. Swimming in Kupari is a real delight.