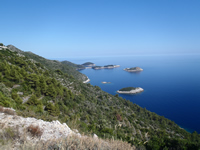 Mljet island is found only 30 km (20 miles) of Dubrovnik. Mljet is the largest island in the Dubrovnik archipelago and with its elongated shape it is 37 km (25 miles) in length and only an average of 3km (1.8 miles) in width. Northwestern part of the island is an area of 5.375 ha of protected land, the "Mljet" National Park.
Mljet is perfect for hiking, snorkeling, kayaking, bycicling, swimming and other outdoor activities. Those who enjoy true nature, fresh air, and nice scenery will enjoy Mljet to its fullest.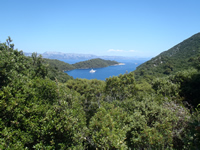 There are two ways to get to Mljet from Dubrovnik and both are by sea. You can either go by a slow ferry ship called "Postira" or a real fast catamaran "Nona Ana". Both trips start out of Dubrovnik's Port Gruz. There is also another ferry line to Mljet from place called Prapratno on peninsula Peljesac. Alternatively you are able to reach Mljet as a part of our Speedboating Adventure. Going to Mljet with a Speed Boat is probably the most relaxing way to enjoy what Mljet has to offer.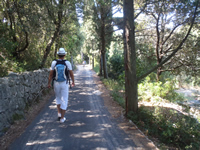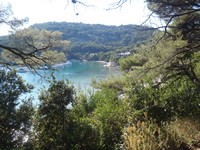 Saplunara Beach is found in a deep bay on the far side of the island completely opposite to the Mljet National Park. There, close to the settlement of Saplunara, the perfect sandy beach emerges from the deep shadow of the aleppo woods. The water is crystal clear and the bay provides safe anchorage to yachts and pleasure boats seeking rest and relaxation on one of the most beautiful beaches in the Adriatic.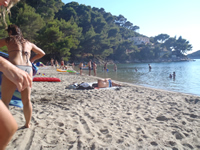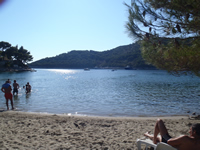 The beach itself offers usual amenities and those seeking adventure like jet-skiing would probably end up disappointed. On the beach you are able to rent deck chairs for sunbathing or enjoy the refreshments in the conveniently located beach bar.