St. Jakov beach got its name for a church and abbey of Saint Jakov (Jacobi - James) located on the high cliff just above the beach.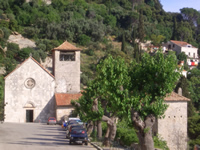 The church of St. James and the Benedictine Abbey of Višnjica were built in 1222. This original Romanesque church and the Abbey underwent thorough changes in the mid 16th century in the traditional Gothic-Renaissance style. The portal and its windows were added to the western facade in the Baroque period. During the time of the Republic, the Ragusan emissaries spent some time in this Abbey before going off with the annual tribute to the Porte in Constantinople. The Abbey was dissolved after the fall of the Republic, at the beginning of the 19th century, while the church is still in use.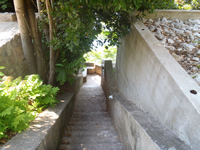 To reach the St. Jakov beach you should head east, about 1,5 kilometers away from the walled City Dubrovnik. To get to St Jakov beach one has to take the small road to the left of the entrance of Hotel Grand Villa Argentina and follow the small road to its end, passing by the Villa Dubrovnik hotel, and coming to the small parking lot in front of the church and abbey of St. Jakov. To get to the beach one has to take the road behind the abbey and find the small stairway leading down to the beach.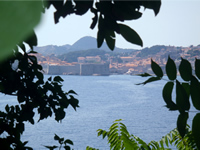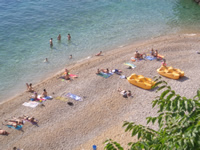 The beach uncovers the most surreal view of the walled City of Dubrovnik and the Lokrum island in front. The beach is a mix of pebbles and sand. However the pebbles dominate in the water while the sand is mostly limited to the dry part of the beach.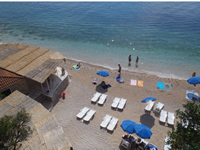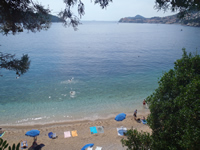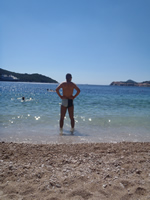 The beach features a small volleyball court, a beach bar where it is possible to sit for refreshments, buy ice cream or rent deck-chairs. At the beach it is also possible to rent a kayak and take it on a spin. However, if you are looking for a kayak adventure in Dubrovnik we recommend you to read more on kayaking in Dubrovnik
Due to its location St Jakov is sunny since the early morning until the sunset making this beach a perfect choice for persons seeking to catch a sun-tan.