Hotel Grand Villa Argentina comprises of Hotel Argentina and four luxuriously decorated villas featuring exclusive decoration and included special details such as Bulgari amenities.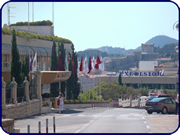 We find this beautiful Hotel Villa only a short stroll from Dubrovnik Old Town in the part of Dubrovnik called Ploce. The hotel has a view of the walled city Dubrovnik and most of the hotel rooms feature spectacular sea views.
Dining at the hotel is a special pleasure as there are three in-house restaurants that offer specialties of domestic and international cuisine in an unique ambience that features exquisite views of Dubrovnik Old Town.
The facilities of Hotel Grand Villa Argentina include own private beach with an outdoor salt water swimming pool.
A beach terrace, restaurant and a bar fulfil the experience as they are located just a few meters from the waterfront that offers stunning view of Dubrovnik.
For colder winter months there is also an Indoor swimming pool with a wellness center and a gym.
Business center with banquet and conference facilities form an integral part of Grand Villa Argentina. These can cater for up to 485 delegates.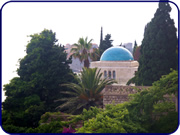 Each of the four luxurious villas at Hotel Grand Villa Argentina tell their own special story.
However Villa Scheherezade is maybe the most prominent of the villas. Inspired by eastern architecture this beautiful villa is maybe the most beautiful and unusual building in whole of Dubrovnik. With its light blue dome Villa Scheherezade it is a conspicuous building on the coast of Dubrovnik. It offers private access from land and the sea and is quite suited for visitors arriving to Dubrovnik on private yachts and desire to have privacy.
Next to Hotel Argentina we find another five star Dubrovnik hotel: Hotel Excelsior