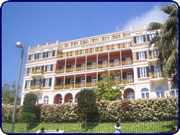 The hotel is located almost at the very entrance to the Dubrovnik Old Town in the part of Dubrovnik called Pile. Pile is the main hub of Dubrovnik as this is the place where people enter the walled City Dubrovnik.

The rooms at Hilton Imperial are were very comfortable, large, and they are either Hilton guestrooms or executive rooms and suites. All rooms at the hotel are arranged with traditional Croatian decor and are equipped with several modern amenities. The rooms either view towards Pile and the walled City Dubrovnik and the open sea. Or overlook the nearby gardens and rooftops of traditional houses.
All rooms are equipped with a high-speed internet access as it is expected for a hotel in this category.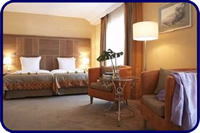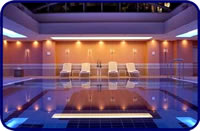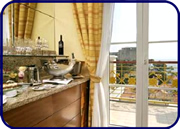 Porat Restaurant at the Hilton Imperian hotel with its kids' menu features Croatian specialties and local wines and The Bar is a perfect place to relax and sip on the cocktails.
The hotel has 7 meeting rooms for 12 to 260 people, an Executive Lounge, business center and wireless internet access in all public spaces.