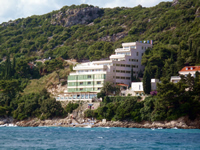 Hotel More is a relatively small five-star boutique hotel in Dubrovnik . The hotel is situated on the Lapad peninsula, 3 km (2 miles) from the Old Town Dubrovnik, beside the Sumratin bay, with the view on mgnificent Lapad bay beaches, and the calming blue of the Adriatic sea.
Hotel More offers 34 luxuriously equipped rooms and three suites; double rooms with sea view and balcony, double rooms with garden view and balcony, double and single rooms with garden view, and luxury and junior suites. All types of rooms and suites are equipped with the most modern technology.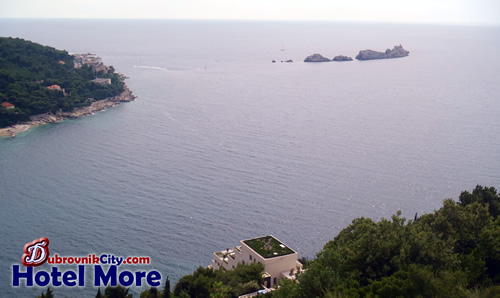 The ground floor of the hotel features an amazing a la carte Restaurant with a beautiful terrace that uses the superb view to create an unmatched ambience. in addition the integrated, state-of-the art kitchen is separated from the restaurant only by a glass display offering you a view into a world of culunary delight.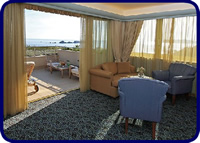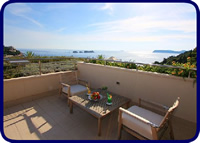 The Cocktail lounge or Coffee bar on hotel terraces are ideal spots for relaxation and refreshments with a variety of selected beverages and pastries. The natural environment of the Cave bar under the hotel will amaze you and will provide for that perfect ambience for the morning coffee or drink in the evening.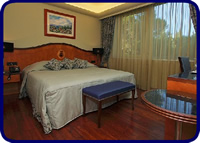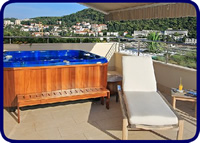 Hotel More has its own bathing place right beneath the hotel, right in front of the Cave bar. The Cave bar has its tables spread out on the small beach platou hence the enjoyment of the tame Adriatic can proceed with refreshments.
In addition the fifth floor of Hotel More offers yet another terrace with Jacuzzi and swimming pool, an ideal place for relaxation.
The name Hotel More (Hotel Sea) perfectly describes this unique seaside resort. Your holidays at Hotel More will be delightful!