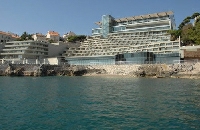 Before the Croatian Homeland War Hotel Libertas had been the most beautiful hotel in Dubrovnik. As if sculpted in the stone slab it blended perfectly with its surrounding. In the conflict Hotel Libertas had went ablaze and remained in ruin for many years. After long awaited renovation waterfront Rixos Libertas hotel is beautiful as ever.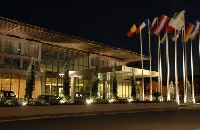 The hotel is located only 15 minutes walk away from the Old Town Dubrovnik and features a home away from home in 254 luxurios guest rooms that combine stunning views of the Adriatic Sea and pampering facilities that can accommodate every whim.
The Hotel has a wonderful lounge, fully carpeted lobby and the staff is pleasant and helpful.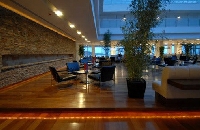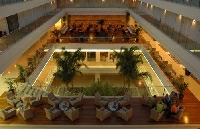 The beach front at Rixos Libertas features full service and is the perfect recipe for those hot sunny days. Five bars and three dining outlets will pleasure your senses.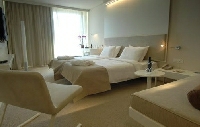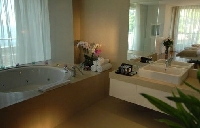 The hotel has a two story spa and wellness centre featuring Turkish bath, indoor and outdoor swimming pools, and numerous skin treatments that will soothe you and relax you into your vacation.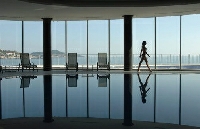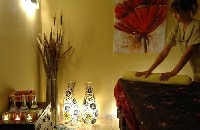 Night out at Rixos Libertas is a dream as a night club and a hotel casino are located at the premisis.
The conference and entartainment facilities of the hotel offer flexibile arrangements and confident enviroment for up to 1200 people.
With Hotel Rixos Libertas you can not go amiss!